Mya has completed her work on the `Everything or Nothing` title song
As MI6 exclusively announced a month ago,
R&B star Mya will be singing and appearing in the new Bond game "Everything or Nothing".
The Hollywood Reporter today confirmed that she has completed work on the title song for the game.
Mya co-wrote the song, titled "Everything or Nothing," with Ron Fair, the president of her A&M Records label, and Randy Bugnitz. Mya will also appear as a Bond girl in the game.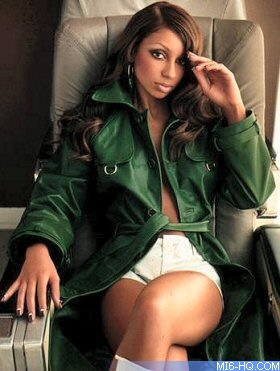 Emmy-nominated Sean Callery scored the game`s soundtrack in Los Angeles with a 90-piece orchestra.
"From the original score to the Bond theme song, creating the music for this game was approached the same as a Bond film or any other Hollywood movie," said Steve Schnur, worldwide executive of music and audio at Electronic Arts.
Click here for details on Mya`s role.
Click here for details on Sean Callery`s soundtrack.

Discuss this news here...