Angelina Jolie confirms she was approached for Bond Girl role twice by Sony
The rumours of Angelina Jolie being considered for a Bond Girl role stretch back to 2005 when Daniel Craig was confirmed as the 6th James Bond actor. The pair had previously worked together on "Tomb Raider', and Jolie was the number one female celebrity in the US at the time.
Many fans poured scorn on the rumours citing tabloid speculation. Leaks suggested Jolie was insisting the script be 'toughened up'. But it was later understood that Jolie had to turn away an offer for "Casino Royale" due to her pregnancy. A few months before the movie came out,
casting director Debbie McWillaims confirmed Jolie's candidacy
for the role of James Bond's first love, Vesper Lynd.
A couple of years later, Jolie was once again approached for Daniel Craig's second 007 outing, "Quantum of Solace". Reports indicated she was
demanding the role be recurring, not just a one-off
.
The actress has now confirmed how she was approached, and the reasons why she turned down the offers.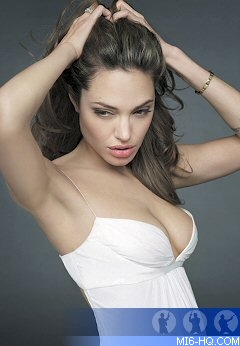 Speaking to Vanity Fair magazine to promote her new move "Salt", where she plays a secret agent, Angelina Jolie said of the Bond Girl roles: "It started with a call from Amy [Pascal, co-chairman of Sony Pictures]. She asked if I wanted to play a Bond girl. I said, 'No, I'm not comfortable with that, but I would like to play Bond.' We laughed, and then, about a year later, she called back and said, 'I think I found it.'"
Jolie's character in "Salt" was originally written for a man (specifically, Tom Cruise). She said of the process of changing the script, "You think it would be easy. You just flip the character from Edwin to Edwina. But it was a lot trickier than we thought. For example, the male character had a child. And he knows he'll be in danger much of the time. And we realized that, as a woman, if you knew your life was at risk, you'd never have a child. The physicality had to change too. I'm smaller than everybody, so how do I go up against a bunch of men without looking silly? How do I fight? We made her meaner than a guy, and dirty. She uses the walls, the fact that she's lighter and can throw herself around. It's the Chihuahua up against the big dogs."
The roles of Vesper Lynd (Casino Royale) and Camille (Quantum of Solace) ultimately went to
Eva Green
and
Olga Kurylenko
, respectively.
Discuss this news here...