Dutch TV - 'A View To A Kill' on Veronica, Saturday night
Movie:
A View To A Kill (1985)
Channel: Veronica (Netherlands)
Date: Saturday 31st July 2010
Time: 20:00 CET
British agent James Bond is assigned to foil a wealthy industrialist`s plot to destroy California`s Silicon Valley and corner the world`s microchip market. After joining forces with a female seismologist, 007 races against time to stop the detonation of explosives in the Valley, resulting in a climactic battle on the Golden Gate Bridge.
Starring: Roger Moore, Christopher Walken, Tanya Roberts, Grace Jones, Patrick Macnee, Fiona Fullerton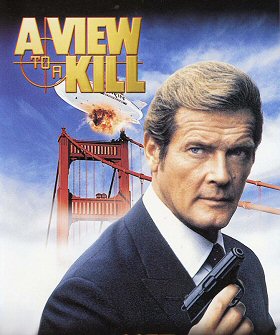 "A View To A Kill" - MI6 Dossier
Thanks to `M_Balje` for the alert.
Discuss this news here...