'GoldenEye 007' bundle deals appear online with golden classic controller
It appears that earlier listings (which were quickly removed) of special "
GoldenEye 007
" controllers for the Nintendo Wii may have been accurate all along.
Today,
Toys 'r' Us
are listing "GoldenEye 007 with Gold Classic Controller Pro for Nintendo Wii". The SKU has subsequently appeared on several other videogame retail websites.
Further details in the listing state this release is the 'Classic Edition: Bundled with an exclusive gold Wii Classic Controller Pro', indicating that the golden controller may not be made available to purchase separately.
Before the game was officially announced,
mock-ups of the golden controller were leaked in a customer research survey
.
The bundle deal will retail for $69.99 when released on 2nd November 2010.
New Blurb
The GoldenEye story comes to life once again with an updated single player storyline featuring Daniel Craig as Bond and written by Bruce Feirstein, the screenwriter for the original movie. Surprise enemies covertly or engage in a full on firefight and use Bond's latest gadget to uncover intel in augmented reality as you relive all the classic GoldenEye movie moments. Infiltrate the dam and destroy the facility; chase Ourumov in the tank through the streets of St. Petersburgh; and investigate the secret jungle base.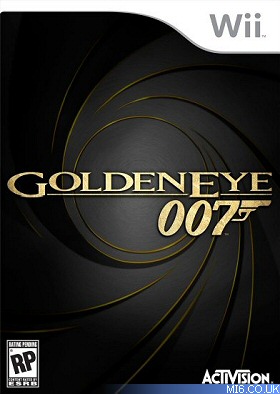 Discuss this news here...