ABC to adapt British 'Spooks' MI5 drama in USA
An adaptation of the hit British series Spooks aka MI-5 is headed to American television via ABC - reports
Deadline
.
MI6 Note: The show is a popular favourite amongst James Bond fans for its gritty depiction of the world of the spy, and is in-keeping with the style of Daniel Craig-era of 007. For American viewers not familiar with the series, it can not be fairly compared to "24" or "Alias". But with both those shows off the air, an American version of 'Spooks' would be a welcome return of a spy series to prime time
.
ABC Studios has closed a deal for the rights to Spooks, known in the U.S. as MI-5, with Kudos Rights LTD, a division of the Shine Group-owned British production company Kudos Film and Television which produces the BAFTA-winning original series. Michael Seitzman has been tapped to write and executive produce the adaptation, which has received a script order from ABC. But it's still to be determined if the spooks will be American or British.
Spooks, created by David Wolstencroft, follows the work of a group of MI5 officers based at the service's Thames House headquarters in highly secure offices known as The Grid. The spy drama, one of the U.K.'s top series of this decade, launched in 2002, with a new season scheduled to premiere this fall. Spooks also has become one of the most recognizable British series in the U.S. in a long while. Under the title MI-5, it has aired in the U.S. on A&E, BBC America and PBS. Another top British drama series, which is well known in the U.S., Torchwood, is getting a U.S. reboot at Starz, which is co-producing the upcoming installment of the Doctor Who spinoff.
MI-5 does not fall under Seitzman's overall deal at ABC Studios. He had 2 projects for the studio that went to pilot last year, Empire State and House Rules. On the feature side, the WME-repped Seitzman penned the 2005 film North Country.
Click here for coverage of "Spooks" on MI6.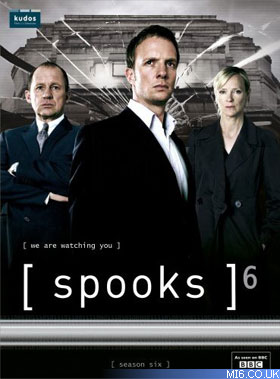 Discuss this news here...