Sir Sean Connery celebrates his 80th birthday today
The original 007, Sir Sean Connery, celebrates his 80th birthday today.
He was born Thomas Sean Connery in Edinburgh, Scotland on 25th August 1930.
Made famous for his big-screen role as James Bond, the Academy Award winning actor played the famous spy in the first five consecutive films produced by EON from "Dr No" (1962) until "You Only Live Twice" (1967). He returned to the role for a sixth time in the seventh film in the series "Diamonds Are Forever" (1971), and again in the 'rogue' 1983 outing "Never Say Never Again".
Click here to read the Sean Connery biography on MI6.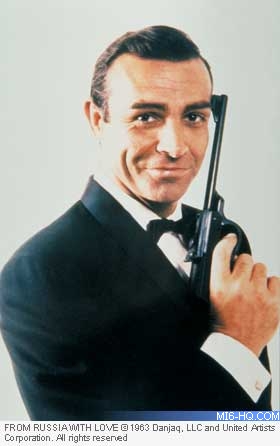 Discuss this news here...