South Africa TV - 'Die Another Day' on eTV, Sunday night
Movie:
Die Another Day (2002)
Channel: eTV (South Africa)
Date: Sunday 29th August
Time: 20:00
When his top-secret mission is sabotaged, James Bond finds himself captured by the enemy, abandoned by MI6 and stripped of his 00-licence. Determined to get revenge, Bond goes head-to-head with a sultry spy, a frosty agent, and a shadowy billionaire whose business is diamonds... but whose secret is a diabolical weapon that could bring the world to its knees!
Starring: Pierce Brosnan, Halle Berry, Toby Stephens, Rosamund Pike, Rick Yune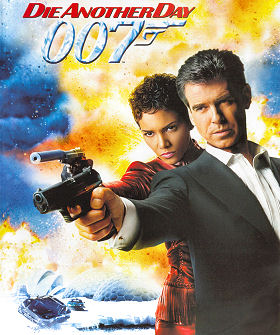 "Die Another Day" - MI6 Dossier
Thanks to `Cmdr. Bond` for the alert.
Discuss this news here...