George Lazenby to host Q&A after 'O.H.M.S.S' in CA next month
What: "On Her Majesty's Secret Service" and George Lazenby Q&A
Date: Wednesday 8th September 2010
Time: 19:30
Where: 1328 Montana Avenue at 14th Street in Santa Monica, CA, USA
007 must thwart Blofeld's plan to use biological warfare to threaten the world. In the process, he meets Tracy di Vicenzo, a countess whose courage and charismatic spirit earns her the name Mrs. James Bond.
Starring: George Lazenby, Diana Rigg, Telly Savalas, Gabriele Ferzetti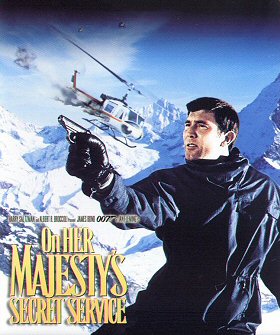 "On Her Majesty's Secret Service" - MI6 Dossier
Book tickets online at fandango.com
.
Discuss this news here...