UK TV - 'Goldfinger' on ITV, Saturday afternoon
Movie:
Goldfinger (1964)
Channel: ITV (UK)
Date: 23rd October 2010
Time: 15:25
Agent 007 investigates a smuggling operation run by the obsessive millionaire Auric Goldfinger and uncovers a plot to irradiate the entire gold supply of the United States by detonating an atomic bomb inside Fort Knox.
Starring: Sean Connery, Honor Blackman, Gert Frobe, Tania Mallet, Shirley Eaton, Cec Linder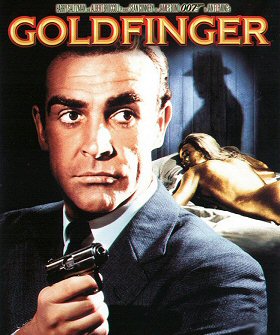 "Goldfinger" - MI6 Dossier
Thanks to `Samuel 001` for the alert.
Discuss this news here...