Nicole Scherzinger covers title theme song for 'GoldenEye 007' (video)
As
MI6 first revealed yesterday
, a new artist has been brought in to cover Tina Turner's classic "GoldenEye" movie theme song for
Activision's update of the James Bond videogame for the Nintendo Wii
next month.
The artist has been confirmed as Nicole Scherzinger, the lead singer of the Pussy Cat Dolls. She is also just about to release her first single "Poison" (on November 29th) from her as-yet-untitled debut solo album.
The "GoldenEye" cover is faithful to the original version, but composer David Arnold has brought the arrangement up to date with Scherzinger's fresh vocals.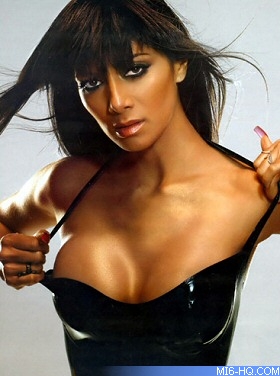 A video of the game's opening title sequence, which includes the theme song performed by Scherzinger, has appeared online. Click below to watch the video (via YouTube).
The game hits stores in the USA on November 2nd, and in the UK on November 5th.
Click here for pre-order links.
GoldenEye 007 Blurb
Designed exclusively for Wii, GoldenEye 007 allows players to channel Daniel Craig's lethal and gritty James Bond in an innovative, modern take on the legendary Bond adventure, GoldenEye. Blending fast-paced first-person shooter (FPS) action with covert gameplay, GoldenEye 007 epitomizes the modern "thinking man's shooter" by offering varied ways to complete each mission, destructible environments, the use of cover and multiple control scheme options, including the Wii Remote, Nunchuk, Classic Controller Pro and the Wii Zapper. GoldenEye 007 redefines the multiplayer experience on Wii with unprecedented split-screen action featuring classic Bond characters and special game modes, as well as online play for up eight friends.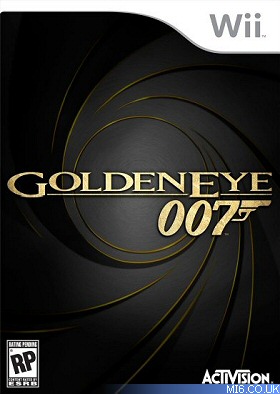 Thanks to `TopGearJB007` for the alert.
Discuss this news here...