Parisian Seven Hotel adds James Bond themed suite
The lavish Seven Hotel in Paris is a movie aficionado' s dream come true. Like the name suggests, seven different movie-themed suites are available at check-in which include: 007, Alice in Wonderland, Sublime, On/Off, The Black Diamond, Lovez-Vous and Marie Antoinette.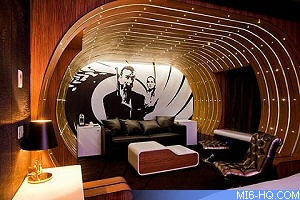 So the next time you feel like living the extravagant life of James Bond in Paris, there may not be anywhere as apt as this hotel.
Discuss this news here...