David Arnold on Bond 23 - 'we're back on' - awaiting script
In a
FilmMusicMag
interview that mostly covers his score for the latest "Narnia" movie, David Arnold was briefly asked about the state of the
23rd James Bond film
:
Now that it looks like the next James Bond is finally getting going, have you thought about what you'd like to do for the next score? And how do you hope Bond's character, and the series continues to evolve?
"I haven't thought about it yet. We only just got the news that we're back on. But 'there's many a slip twixt cup and lip' So I will keep quiet until I get a script and then start writing ideas. I just hope the next one is as good as my favorites, as I think everyone does. And I'm always interested in what Daniel Craig brings to the part. But like most things with movies, if it ain't on the page etc… All I can say is that I'm looking forward to a great script for it, alongside every other Bond fan in the world!"
David Arnold
has scored the last five James Bond films. MGM is expected to formally emerge from bankruptcy proceedings this month, and have already
announced a planned November 2012 release date for Bond 23
and additional 007 adventures every two years thereafter.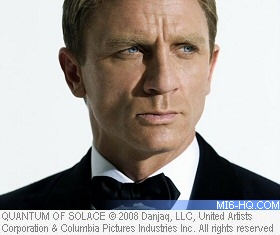 Discuss this news here...