Daniel Craig celebrates his 43rd birthday today
The current James Bond 007 actor is celebrating his birthday today.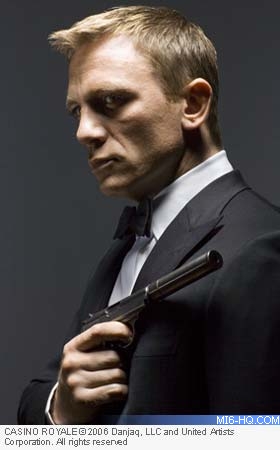 Born in Cheshire, UK in 1968, Daniel Craig began acting at a young age in community theatre productions before being accepted to the Guildhall School of Music of Drama. Our of school he worked on BBC flicks "Sharpe's Eagle" and "Zorro" before appearing in Disney's "A Kid in King Arthur's Court".
The actor has gone from strength to strength, wowing critics in two James Bond films and he currently has a slew of movies due out this year including "Dream House" and "Cowboys and Aliens". Bond 23 filming is planned to start later this year, too.
Click here to read an in-depth biography of Daniel Craig
Thanks to 'Freddie' for the alert.
t
Discuss this news here...