Ursula Andress makes quieter plans for her 75th birthday
The quintessential Bond girl, Swiss-born Ursula Andress, is making plans for her 75th birthday celebrations this weekend, reports
Swiss.info
.
Andress was the first Bond girl and, for many, the only. She shot to international stardom for her role as
Honey Ryder
in the 1962 James Bond film
Dr. No
; the scene where she emerges from the Caribbean in a famous white bikini is viewed as a classic cinematic moment.
In an interview with Schweizer Illustrierte magazine, Andress said she would celebrate this birthday on quieter scale than her 70th, which was a big celebrity bash on the former royal yacht Britannia.
Andress was born in 1936 in the Bern suburb of Ostermundigen, to which she still has close ties.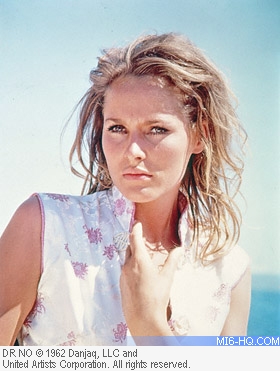 After Dr. No, the Swiss icon went on to have a Hollywood career, which peaked in the 1960s, acting alongside stars such as Elvis Presley, Dean Martin, Frank Sinatra and Peter Sellers.
Discuss this news here...