GoldenEye 007 for Wii at half-price today at Amazon.com
Each day, the Amazon.com Video Games team selects one or more products for valued customers at a special, low, one-day-only price. Quantities are limited, so the price is only available while supplies last.
Today's deal is a great one for James Bond fans in the USA who are yet to pick up
GoldenEye 007 for Nintendo Wii
. The title has been slashed from $39.99 to half-price at $19.99.
GoldenEye 007 (Wii) - $19.99 Today Only
.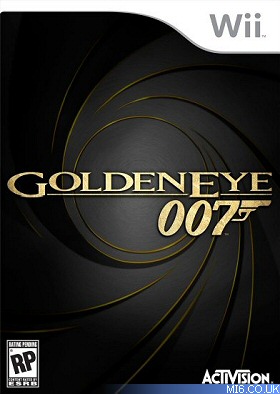 Designed exclusively for Wii, GoldenEye 007 allows players to channel Daniel Craig's lethal and gritty James Bond in an innovative, modern take on the legendary Bond adventure, GoldenEye. Blending fast-paced first-person shooter (FPS) action with covert gameplay, GoldenEye 007 epitomizes the modern "thinking man's shooter" by offering varied ways to complete each mission, destructible environments, the use of cover and multiple control scheme options, including the Wii Remote, Nunchuk, Classic Controller Pro and the Wii Zapper. GoldenEye 007 redefines the multiplayer experience on Wii with unprecedented split-screen action featuring classic Bond characters and special game modes, as well as online play for up eight friends.
Discuss this news here...