Clip from Fleming war film 'Age of Heroes' online
The name's Fleming, Ian Fleming old boy. If you've been waiting all your life for Sean Bean to team up with Danny Dyer for an action adventure flick based on the life of James Bond writer Ian Fleming then you're in luck, me old china plate. So if you thought he was just some poncy scribbler of tales of daring do - think again!
We can bring you an exclusive clip from the film Age Of Heroes set "during the war, Rodney" and which sees Bean and Dyer's characters on a whirlwind commando tour of Europe where they'll no doubt kick some Nazi arse. The film is released on 13th June on Blu-ray and DVD. It looks good ripping yarn, old sport.
Watch a clip from 'Age Of Heroes' Online at FilmShaft.com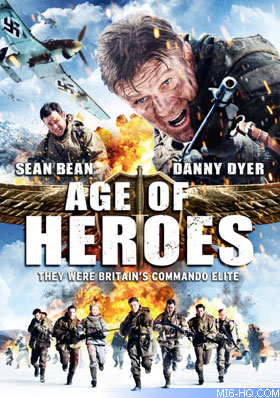 MI6 Confidential
issue #10 has coverage of the movie that stars former Bond villain, Sean Bean, including quotes from the cast and crew and little-seen pictures of James D'Arcy as Ian Fleming.
Discuss this news here...