'Carte Blanche' half price at Barnes & Noble - Friday only
Popular bookstore chain Barnes & Noble in the USA are discounting the new James Bond novel "
Carte Blanche
" by Jeffery Deaver at half price on Friday only (10th June 2011). Be sure to grab your pre-order at the low price of $13.49 before it's too late!
Click here to order via Barnes & Noble
.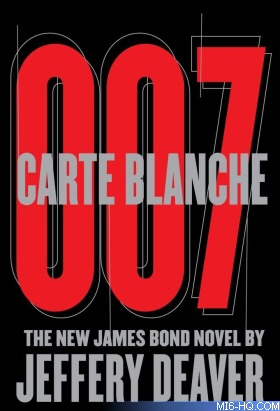 Blurb
Blurb
James Bond, in his early thirties and already a veteran of the Afghan War, has been recruited to a new organization. Conceived in the post-9/11 world, it operates independent of MI5, MI6 and the Ministry of Defense, its very existence deniable. Its aim: To protect the Realm, by any means necessary.
A Night Action alert calls James Bond away from dinner with a beautiful woman. Headquarters has decrypted an electronic whisper about an attack scheduled for later in the week: Casualties estimated in the thousands, British interests adversely affected. And Agent 007 has been given carte blanche.
Discuss this news here...