'For Your Eyes Only' celebrates 30th anniversary today
Thirty years ago exactly, back on 24th June 1981, Roger Moore's fifth outing as James Bond hit the big screen.
"For Your Eyes Only"
had its
premiere
at the Odeon Leicester Square in London in the presence of British Royals Prince Charles and the then Lady Diana Spencer. It also opened nationally across the UK on the same day.
007 fans in the US had to wait an additional two days before Bond 12 opened Stateside.
Costing $28m, and bringing Moore's Bond back down to earth after the outlandish "Moonraker", the film took in a moderate $194.9m worldwide. But in America, admissions had slipped to 19.8 million, almost six million down from "Moonraker".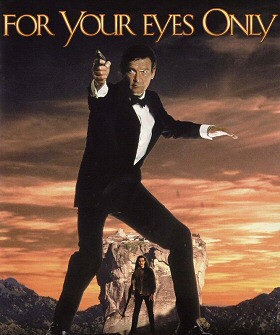 Thanks to `Samuel001 ` for the alert.
Discuss this news here...