France TV - Classic 007 triple-bill on France 4 tomorrow night
Movie:
On Her Majesty's Secret Service (1969)
Channel: France 4 (France)
Date: Sunday 24th July 2011
Time: 20:35
Secret Agent James Bond must stop criminal mastermind, Ernst Stavro Blofeld's plans to blackmail the Western World with bacteriological sabotage of the world's food supply. His ransom, to be recognised as the rightful Count de Bleuchamp and amnesty for all his past crimes.
Starring: George Lazenby, Diana Rigg, Telly Savalas, Gabriele Ferzetti, Ilse Steppat, Angela Scoular, Lois Maxwell, Catherine Schell, George Baker, Bernard Lee, Desmond Llewelyn, Yuri Borionko, Joanna Lumley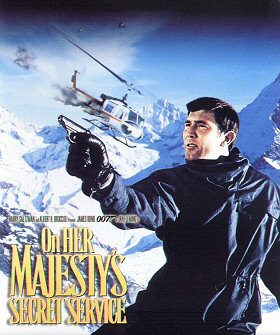 "On Her Majesty's Secret Service" - MI6 Dossier
O.H.M.S.S. will be followed by broadcasts of "You Only Live Twice" (1967) and "From Russia With Love" (1963).
Thanks to `DaltonCraig007 ` for the alert.
Discuss this news here...