Holly Valance in 'Goldfinger' tribute to advertise Foster's lager
28-year-old singer and actress Holly Valance has become the face of Fosters lager and in a new campaign she pays tribute to the famous 'golden girl' scene from the classic 1964 James Bond film "Goldfinger" to launch of Foster's Gold, a new premium bottled lager.
The Australian 'Neighbours' star, who has moved on to Hollywood, appears in a similar predicament to Shirley Eaton, who played Jill Masterton opposite Sean Connery as 007.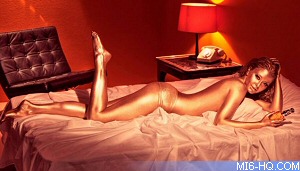 In the interview, she said: 'I was approached a little while ago by Fosters and I am a big beer drinker. My friends have been giggling their butts off because they couldn't think of a more perfect person to endorse beer.'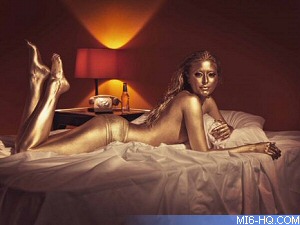 Discuss this news here...