BBC spy drama 'Spooks' to end this year after 10th series
After almost 10 years on the air, BBC spy drama '
Spooks
' will end after its tenth series is broadcast in the UK later this year.
The series was launched shortly after the 9/11 terror attacks (the show had been in the planning stages beforehand), and charted the adventures of an MI5 team under the leadership of Sir Harry Pearce. Even though MI5 is restricted to domestic activity (MI6, now coined the SIS, handle foreign affairs), the storylines would find loop holes to include action and intrigue from further afield.
Never afraid to kill off their leading cast members, viewers of 'Spooks' could never be sure which characters would survive an episode, let alone a series. The show shocked audiences when, in episode two of the first series, a member of the team was killed by having her face dipped in a deep fat fryer.
Cast members have included Keeley Hawes, Matthew Macfadyen, Jenny Agutter, Robert Hardy, Hugh Laurie, Simon Russell Beale, Rupert Penry-Jones, Richard Armitage and Hermione Norris. Peter Firth remains the core to the show as MI5 chief Harry Pearce - and it is his character that will be the center of the show's send-off series.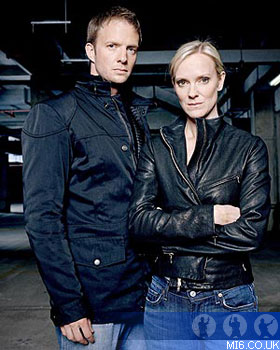 Kudos chief executive and Spooks executive producer Jane Featherstone told
MediaGuardian.co.uk
: "I feel very sad about it. It was a very difficult decision to make. But we didn't want to get to the point where the BBC said we don't really want another one, we wanted to kill it off in its prime."
Featherstone said it that it was during the writing of the episodes for the upcoming 10th series about Harry's past and his relationship with colleague Ruth Evershed that she realised she wanted Spooks to end.
"It's very tempting to keep going, and we have had ongoing conversations with our partners at the BBC about it, but the heart of the show has become those two characters and I feel they own it. We've followed the arc of their personal story and I think they've brought us to a natural end, which you will all see played out later this year," she added.
"The BBC got it completely. After we suggested it they did ask us to go away and think about it. But the time has come for it to end, the world is changing. I may regret it! But we've got lots of other things we're working on such as The Hour. Spooks is the hardest thing I've worked on because it's so demanding."
She promised a "surprise-packed" final series but would not reveal if some famous faces may return during flashback scenes to explain Harry's past.
Thanks to 'Danslittlefinger' for the alert
Discuss this news here...