Michelle Yeoh at the Toronto International Film Festival for 'The Lady'
Recently Bond girl Michelle Yeoh took on the challenging role of pro-democracy activist Aung San Suu Kyi in Luc Besson's "The Lady". Earlier in the week the actress was welcomed to Toronto by an excited crowd.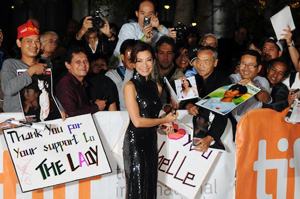 "The first time I met her [Kyi] was actually when we were filming in Bangkok and we decided that, since we were literally next door, we should try and go in [to Burma]. Luc and everybody else had their visas denied but I was allowed to go in," says Yeoh. "So I went and I think everybody was a bit worried for me. I felt it was the right thing for me to do. I met up with Aung Suu for an incredible two days."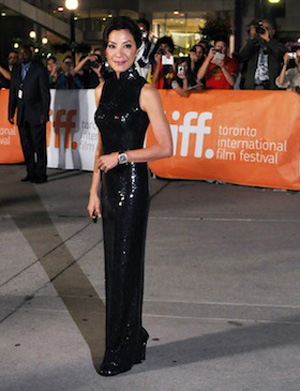 Read more of the interview with Yeoh at www.thegridto.com
.
Discuss this news here...