UK TV - 'For Your Eyes Only' on ITV4, Friday night
Movie:
For Your Eyes Only (1981)
Channel: ITV4 (UK)
Date: Friday 4th November 2011
Time: 22:00
British agent James Bond is dispatched to recover a strategic communications device before it finds its way into the hands of the Russians. When the secret device that controls Britain`s Polaris submarines goes missing after the spy ship carrying it sinks, 007 joins forces with a vengeful woman and a wealthy hero of the Greek resistance movement to find the equipment
Starring: Roger Moore, Carole Bouquet, Topol, Lynn-Holly Johnson, Julian Glover, Lois Maxwell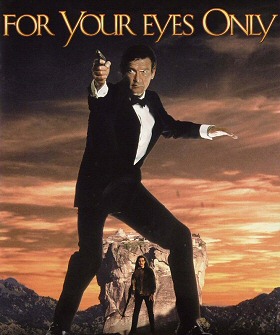 "For Your Eyes Only" - MI6 Dossier
Thanks to `Samuel001` for the alert.
Discuss this news here...