Aston Martin DB5 tops UK's Favourite Movie Car poll
Auto Express have released the results of their Favourite Movie Car poll this week and the winner is, perhaps unsurprisingly, James Bond's Aston Martin DB5 as seen in "Goldfinger", "Thunderball" and "GoldenEye" and "Casino Royale".
The original gadget laden car has a
long and complex history
.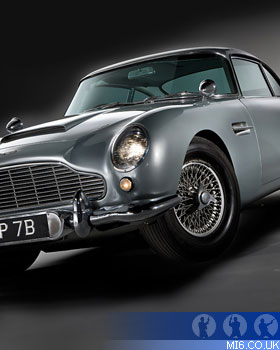 The DB5 was followed closely by "Back To The Future" star, the time traveling DeLorean, and clinching third spot was Michael Caine's Mini from "The Italian Job".
Discuss this news here...