Michael Fassbender talks about future Bond prospects
A favourite amongst fans and the media alike as a potential James Bond in the future, mostly off the back of his performance in "X-Men: First Class", actor Michael Fassbender has talked about the hype for the first time.
Speaking to Total Film, Fassbender said that he doesn't have any kind of long-term career plan regarding the 007 role.
"I think Daniel Craig is doing a great job and I don't think too far into the future. It's one step at a time right now," he commented.
However, Fassbender confessed that he has fantasised about playing 007 in the past.
"Of course, every guy knows the feeling of walking round the house singing the song to himself, walking around corners with an imaginary gun," he explained. "Let's see what happens."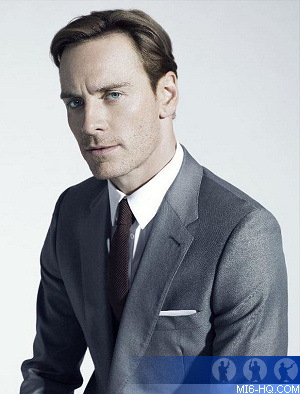 Fassbender is 34 years old. Assuming that Daniel Craig will appear in Bond 24 (as per this month's "Skyfall" press conference) in late 2014 (according to MGM's time table), the earliest the role will be coming up for grabs would be 2015 when Craig is 47. Fassbender would be 38, the exact same age as Craig when he took on "Casino Royale".
Thanks to `tqb` for the alert.
Discuss this news here...