Stromberg's Atlantas made a reality with new Project Utopia
Fans of the franchise will recall the lavish water-bound home Karl Stromberg in the 1977 film "The Spy Who Loved Me".
Now, Yacht Island Design has created a similar luxury home amid the waves. Kitted out with 11 decks, Utopia is 100m square (or round!) and is self-propelling so that the home can jet about at a top speed of 16 knots.
The luxury traveling home accommodates 70 staff but a mere 16 guests.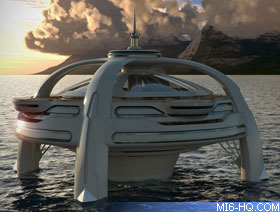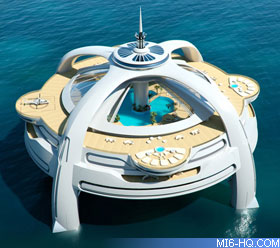 Each Utopia is custom built and prices are unknown but surely in the high millions.
Discuss this news here...