Argentinian actress Lola Ponce claims she is earmarked for 'Bond 24' role
Filming has only just got underway on the next James Bond adventure "Skyfall", due out October/November 2012, but the tabloids are off to a historically early start on Bond Girl rumours for the
next
film after that: Bond 24.
Actress, singer, song-writer and model Lola Ponce has been linked by press in Mexico to the film, which could be out in 2014.
The 29 year-old Argentinian said, "I had a meeting in Rome, I was offered to be the new Bond girl. It is an honor to know who thought of me ... we'll see if I can arrange the time with all the projects already committed."
She is currently one of the leading actresses of The Talisman, a Spanish-language soap opera that is transmitted on Univision.
Although fairly well known in her home country of Argentina thanks to her debut album Inalcanzable, (which was released in 2001), her career has really taken off in Italy, after starring in musical Notre-Dame de Paris in Verona. Ponce has since released two more albums — Fearless (2004) and Il diario di Lola (2008) — and has performed in Spanish, Italian and English. In 2008, along with Giò Di Tonno, she won San Remo Festival with the song "Colpo di fulmine".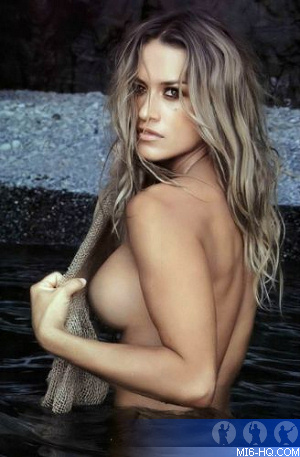 Thanks to `Ulises` for the alert.
Discuss this news here...