'Skyfall' filming continues on location today in Charing Cross, London
Daniel Craig rejoined the 'Skyfall' filming schedule on Monday after a Christmas break and a whirlwind promotional tour for his latest film "The Girl With The Dragon Tattoo".
Although first unit shooting has mostly been based at Pinewood Studios this week, the crew were out on location in London again today completing a scene that was also filmed late last year. Daniel Craig was in action in Charing Cross, presumably exiting to street level from the earlier tube station scenes.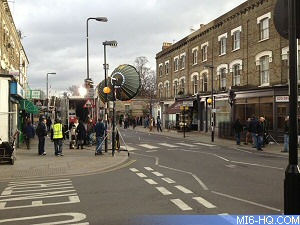 Twitter user @MrDabNab captured the crew setting up
It is understood that this action takes place when Bond is chasing Javier Bardem's character.
Discuss this news here...