New Zealand TV - 'The World Is Not Enough' on TV One, Saturday night
Movie:
The World Is Not Enough (1999)
Channel: TV One (New Zealand)
Date: Saturday 21st January 2012
Time: 23:50
The 19th James Bond adventure effortlessly juggles a hard-hitting story (about oil pipelines in Azerbaijan) with all the expected "super spy" embellishments. Pierce Brosnan is clearly comfortable as 007 and he is matched by Sophie Marceau and Robert Carlyle, who make a perfect pair of Bond villains.
Starring: Pierce Brosnan, Sophie Marceau, Robert Carlyle, Denise Richards, Robbie Coltrane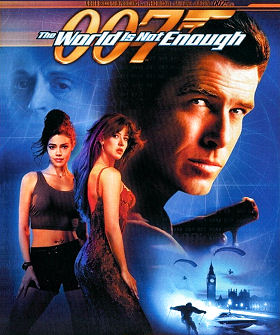 "The World Is Not Enough" - MI6 Dossier
Thanks to `Virage` for the alert.
Discuss this news here...