MI6 Confidential magazine issue #9 sold out
MI6 Confidential magazine
has confirmed that issue #9 has now sold out.
From Pussy Galore to Strawberry Fields, the special issue delved into the rich legacy of the Bond Girls, with over a dozen exclusive interviews, rare photography and a raft of features dedicated to the ladies of the James Bond films.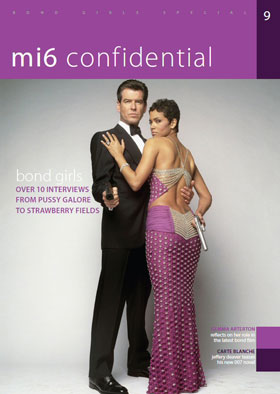 Collectors who missed out on this issue will now have to scour the likes of Ebay to secure a copy.
Be sure to complete your set of
MI6 Confidential back-issues
before others sell out. Stock of issue #10 is extremely limited.
Discuss this news here...