| | |
| --- | --- |
| | Director Irvin Kershner, who helmed the rogue 1983 James Bond adventure "Never Say Never Again", has died aged 87... |
Irvin Kershner (1923-2010)
29th November 2010
Irvin Kershner was born on April 29th, 1923 in Philadelphia, Pennsylvania, USA. He is best known for directing "Star Wars Episode V: The Empire Strikes Back", "Never Say Never Again" and "RoboCop 2".

He studied music at a young age before joining the Air Force as a flight engineer on B-24 bombers during World War II. When he returned to civilian life, he studied art and design at the Tyler School of Fine Arts in his home town. He also studied art under Hans Hoffman, an artist in New York City. Kershner moved to Los Angeles at age 25 and later graduated from the University of Southern California film school.
He began his career in 1950, producing documentaries for the U.S. Information Service in the Middle East. He later turned to television, directing and photographing a series of documentaries called "Confidential File" between 1953 and 1955. His feature film debut was "Stakeout on Dope Street" (1958) – a gritty crime drama produced by Roger Corman. It led to various jobs on television series and in other independent features.
Kershner's first collaboration with Sean Connery came in 1966 on "A Fine Madness" (1966), a little-seen wry comedy starring Connery while he was at the height of his popularity as James Bond. Connery plays a poet who visits a string of unconventional psychiatrists seeking a cure for his mental block.

"Madness" developed a cult following and, along with its successor "The Flim-Flam Man" (1967) starring George C Scott, cemented Kershner's genre as a director.

His directorial career spanned many genres, across comedies like "Madness" and romantic dramas such as "Loving" (1970), to horror flicks like "The Eyes of Laura Mars" (1978) and historical adventures in the ilk of as "The Return of a Man Called Horse" (1976).

Left: Rare publicity shot of Sean Connery during the production of Kershner's "A Fine Madness" in New York City in 1966.
When George Lucas saw "The Eyes of Laura Mars", he contacted Kershner about directing the follow-up to his classic "Star Wars" (1977). Kershner felt "Star Wars" was too big a hit for him to want to take on a sequel, but bowed to the pressure fro his former student Lucas and took on "The Empire Strikes Back." The rest, as they say, is history – "Empire" became the highest grossing film of 1980 and one of the top 50 money earners of all time. It was on the set of "Empire" that Irvin Kershner received the monica "Kersh", which was to accompany him through the remainder of his career.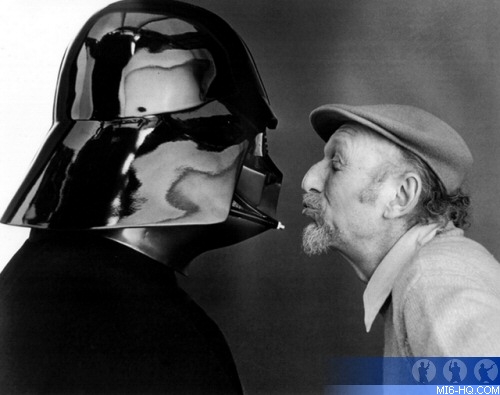 Kershner re-united with Sean Connery for the 'rogue' 1983 James Bond film "Never Say Never Again". In the early 1980s, Kevin McClory met producer Jack Schwartzman, and they began working on a rival 007 movie based off the "Thunderball" rights McClory had secured in 1963. Receiving financial backing from Warner Bros., they won a court case granting McClory the right to make his rival Bond film, as long as it was a basically a remake of "Thunderball".
Although "Never Say Never Again" stars Sean Connery as James Bond, and although the story is based on "Thunderball", the film has always been billed as an 'unofficial' Bond film, for the simple reason that it was not originally produced or released under the EON Productions and MGM/UA mantle, and was intended as competition for the official series. Ultimately, the 'official' series was the victor, with "Octopussy" beating "Never Say Never Again" at the 1983 box office - by a margin of $23 million. To date, Kershner remains the only American to helm a Bond movie. Kershner recently provided a director's audio commentary track to the "Never Say Never Again" Blu-Ray release.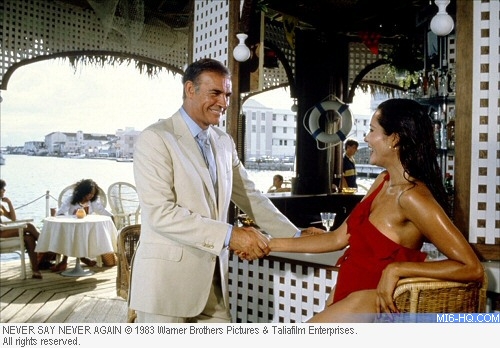 After helming "RoboCop 2" in 1990, Kershner returned to television, directing the pilot episode of the NBC action-adventure series "seaQuest DSV" – production of which then ran from 1993 to 1996 and still airs today. In the late '90s, he acted as an executive producer on several independent films and lectured at various colleges and festivals, including his beloved USC, where he served on the faculty for the Master of Professional Writing program.
Kershner died at home in Los Angeles after a long illness, said his goddaughter Adriana Santini who lives in France. He was 87 years old.
Related Articles
"Never Say Never Again" Move Coverage