Author:
William Boyd
Published:
26th September 2013 (UK)
8th October 2013 (USA)
MI6 Rating:
TBC

Data Stream

| | |
| --- | --- |
| Villains: | Jakobus Breed |
| Plot: | Bond alone must find a way to cease a civil war between the Fakassa and Lowele tribes of a fictional West African nation in which the British have a financial stake. |
| Bond Girls: | Bryce Fitzjohn |
| Allies: | Felix Leiter |
| Locations: | London, UK; Washington DC, USA; Zanzarim, West Africa [fictional] |
| Highlights: | TBC |
Briefing
William Boyd is the third author in recent years to be invited by the Ian Fleming estate to write an official Bond novel, following in the footsteps of the American thriller writer Jeffery Deaver, who wrote Carte Blanche in 2011, and Sebastian Faulks, whose Devil May Care was published to mark Ian Fleming's centenary in 2008.
'Solo' will be published by Bond's traditional imprint Jonathan Cape on 26th September 2013. In the USA, 'Solo' will be published by Harper a couple of weeks later on 8th October 2013.
Official Book Description (Harper)
It's 1969, and, having just celebrated his forty-fifth birthday, James Bond—British special agent 007—is summoned to headquarters to receive an unusual assignment. Zanzarim, a troubled West African nation, is being ravaged by a bitter civil war, and M directs Bond to quash the rebels threatening the established regime.
Bond's arrival in Africa marks the start of a feverish mission to discover the forces behind this brutal war—and he soon realizes the situation is far from straightforward. Piece by piece, Bond uncovers the real cause of the violence in Zanzarim, revealing a twisting conspiracy that extends further than he ever imagined.
Moving from rebel battlefields in West Africa to the closed doors of intelligence offices in London and Washington, this novel is at once a gripping thriller, a tensely plotted story full of memorable characters and breathtaking twists, and a masterful study of power and how it is wielded—a brilliant addition to the James Bond canon.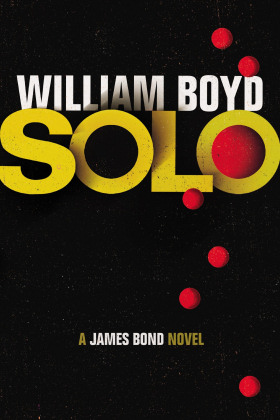 Above: 1st edition Jonathan Cape hardback

Order Hardback - Amazon UK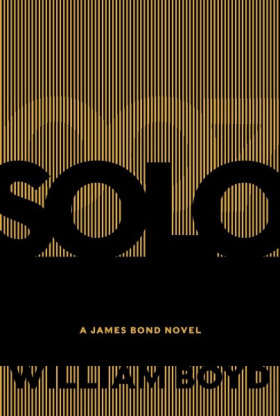 Above: 1st edition Harper hardback

Order Hardback - USA