| | |
| --- | --- |
| | MI6 profiles Peter Morgan, successful screenwriter of "The Queen" and "Frost/Nixon" who is currently co-writing James Bond 23 (2011)... |
Meet the Filmmakers - Peter Morgan Biography
8th January 2010
Peter Morgan was born on 10th April 1963, in Wimbledon, London, UK. His family fled Germany during the Second World War. His father was a German Jew and his mother a Pole, who had a similarly trying experience when Poland was occupied by the Soviets. Aged 9, Morgan lost his father and was sent to boarding school where he was to be brought up a Roman Catholic - his mother's religion. Morgan was primarily German-speaking as a youth and it took him a long time in boarding school to shake the accent, and the nickname Fritz.

After his time was served at Downside School, Somerset, Morgan began to study English at Leeds University but quickly adjusted his degree to Fine Arts where he raved about the faculty staff, telling journalists he found his time in the tertiary system "inspirational" - a far cry from the boarding school of his boy-hood.

He initially wished to be an actor, but found that he was terrified of performing in front of an audience. So instead Morgan found refuge in the writing department, scripting a few short stage pieces, some of which were presented at the Edinburgh Fringe festival.

By the late 1980s Morgan had teamed up with writer Mark Wadlow. The pair wrote for several long-forgotten educational films and documentaries before getting the chance to contribute to "Madame Sousatzka" - a 1988 drama that starred an aging Shirley MacLaine.

From there the pair headed the writing talent on little-known (and often forgotten) TV special "Shalom Joan Collins" (1989) before the 1990s gave Morgan the chance to go solo.




Along the way to fame, Morgan worked on a comedy starring Rik Mayall (famous for "The Young Ones"), "Micky Love" (1993) as well as "Dotkniecie reki" - a 1993 drama that focused on the life of Holocaust survivor and famed composer, Henry Kesdi (played by Max von Sydow, seen in "Never Say Never Again" and "Flash Gordon").
"It was like going into a wall at about 100 miles an hour. I was thrown in with extremely radical, politicised people who tore me to pieces. It was a very good experience." - Morgan on University life
In 2002, Morgan was offered the chance to pen a 6-part British mini-series, "The Jury" that starred one-time Bond hopeful Gerard Butler and gained the screenwriter a good dollop of critical praise.
The following year, the Morgan-scripted "The Deal" (2003), following the happenings at a semi-fictionalised Downing Street, wowed many critics. The TV special won a BAFTA for Best Drama and starred David Morrissey as Gordon Brown and Michael Sheen as Tony Blair. The latter would go on to reprise his role as Britain's (now) former Prime Minister in Morgan-scribed "The Queen". On "The Deal", Morgan collaborated closely with his director, Stephen Frears ("High Fidelity"). In fact, Morgan was asked to direct his TV docu-drama but he declined saying later, "So as long as there's Stephen, I couldn't imagine why I would do it because I would constantly be thinking that he'd do it better."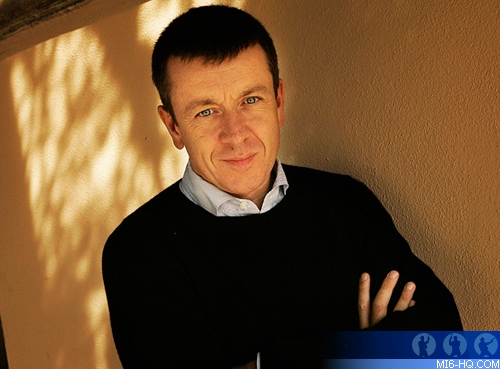 "It's a magnet for publicity - everyone wants to know what's going on with the new Bond" - Morgan discusses the wave of interest in 007
The same year as "The Deal", Morgan's "Henry VIII" aired. Starring Ray Winstone, this period piece met with far less success than "The Deal", but still earned itself an Emmy without the critics praise.
The next big-hit on an already impressive résumé for Morgan was his detailed portrait of Queen Elizabeth II - "The Queen" (2006). As played by Helen Mirren, the plot follows the life of Her Majesty and the royal family from the election of Tony Blair in 1997, through the trying fiasco that was the death of Princess Diana. The film scooped over $120 million at the box office and earned Mirren an Oscar Win - as well as Academy Award nods for Peter Morgan and his much-admired director/friend Stephen Fears.
| | | |
| --- | --- | --- |
| | | In 2006, Morgan's tense drama "Frost/Nixon" played at The National Theatre and subsequently on London's West End. Playing to sell-out houses in the British capital, the production met with equal success when it opened on Broadway in 2007. The show was quickly adapted by Morgan for the screen, and the press rumors that claimed Ron Howard would helm the production proved accurate, along with a cast lead by Michael Sheen as David Frost. The film met with much critical success, and the biggest nit-pick to come from the presses was regarding some factual inaccuracies that were let slip for the sake of the story. |
Morgan is currently working on his latest British government docu-drama "The Special Relationship" which again will star Michael Sheen opposite Dennis Quaid as Bill Clinton. Bond 23, the new James Bond movie will be Morgan's first big-budget action/adventure film, which the media are reporting he will follow up with screen adaptation of Cold-War thriller "Tinker, Tailor, Soldier, Spy" - a John le Carré story.
Related Articles

Peter Morgan Speaks: A Shocking Story

Bond 23 Coverage