| | |
| --- | --- |
| | To celebrate the release of Casino Royale on DVD, Blu-Ray and UMD, MI6 can bring you great online games to test your skill as a double-0 agent... |
Casino Royale Online Games (2)
22nd March 2007
To celebrate the release of Casino Royale on DVD, Blu-Ray and UMD, MI6 can bring you great games to test your skill as a double-o agent.
Line Of Sight Challenge
All eyes are on 007. In this hand-eye coordination challenge, move Bond (in blue) through the location. Just don't run into the operatives (in red), or any of the four walls, or your mission is over. The longer you stay out of sight, the better your score.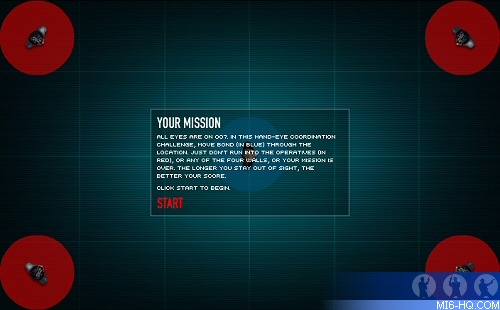 Click to play!

M's Assessment Quiz
Your training at MI6 is complete. M has requested your presence for your performance review. Once you have spoken with her, M will assign you your new role at MI6.
"Good day. I am going to ask you a series of questions. You are to answer 'Yes' or 'No' as best you can. Please do not try to out-think them."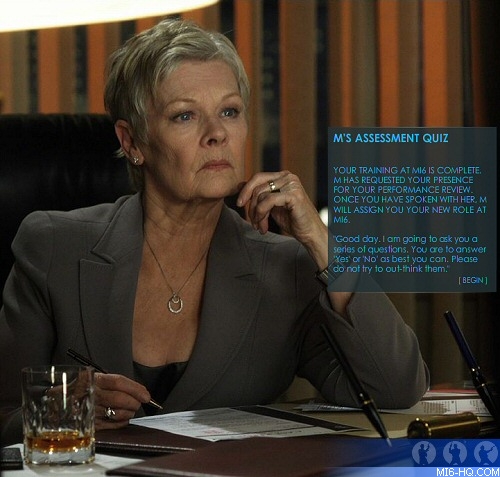 Click to play!
Related Articles

Casino Royale Coverage

DVD Coverage