| | |
| --- | --- |
| | Swedish star Ola Rapace gave an interview from the shoot in Adana, Turkey, discussing his role in "Skyfall"... |
Ola Rapace on Location
14th April 2012
Speaking to Expressen in his native Sweden from location in Adana, Turkey, Ola Rapace let readers into a few secrets of "Skyfall", elaborating on his character and role in the forthcoming 23rd James Bond adventure.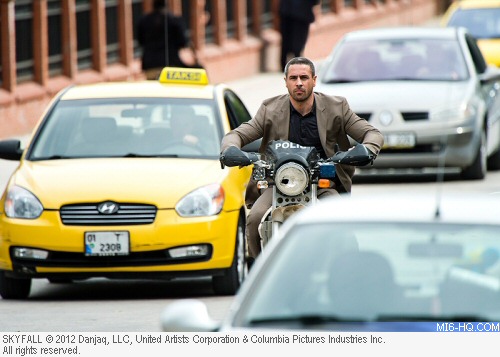 Above: Ola Rapace on location in Adana, Turkey.
The fourty year-old actor confirmed that he would play one of Craig's adversaries in "Skyfall". His role takes Rapace from Shanghai to Adana.
His morning, when Expressen spoke to Rapace, consisted of a major stunt: jumping from a bridge to a moving train. He was previously involved with a high octane motorbike chase that the second unit have been overseeing on the Kasim Gülek Bridge.
Ola explains to the paper how Sam Mendes himself sought out the actor for this particular role. It is a high-action role and initially production executives thought that Patrice could be played by a stunt professional. Mendes, however, insisted on casting Rapace. "The tried out a huge number of stuntmen. I was incredibly flattered and happy that he wanted me to do it," the actor told the media. Mendes, he went on to explain, was particularly taken with Rapace's role in "Tillsammans" ("Together") and classes it as one of his favourite films. Garry Powell, stunt coordinator added: "He was by far our biggest favorite during the auditions and brought a tremendous energy. You know he is a good competitor to Bond. He has the physics and the acting. We got the whole package."
This is Rapace's first major, big-budget Hollywood adventure. "Sometimes I feel this world is ridiculously big," Ola says. "But I am enjoying every second. The job isn't much different due to the fact that there is so much more money involved."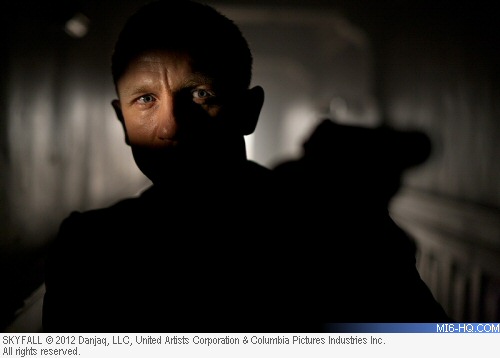 Above: Daniel Craig in a recently released still from "Skyfall", which translate to Swedish as "Cloudburst".
Of Daniel Craig, Rapace has nothing but praise: "We have worked quite a long time together. I like him very much, he is incredibly straightforward."
According to the paper's reports, it is Rapace's character that Craig is going head to head with in the pre-titles sequence.