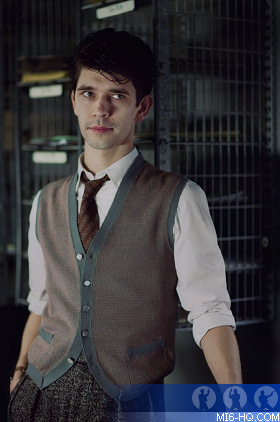 Above: Ben Whishaw in the BBC period drama "The Hour". His character was a fan of Ian Fleming's James Bond novels.
Whishaw will be re-introducing the character to the series, after his absence since the 2006 reboot with "Casino Royale".
The role was first played by Peter Burton as 'Quartermaster' in the debut film, "Dr No" (1962) at the age of 41. When Burton was unavailable for "From Russia With Love", Welsh actor Desmond Llewelyn (then 48) took over and continued in the part for record 17 films, only missing "Live And Let Die" (1973) until his final outing "The World Is Not Enough" in 1999. Llewelyn died in a car accident shortly after the film's release at the age of 85.
Although Llewelyn's character was named Major Geoffrey Boothroyd (from the Ian Fleming novels), the title of 'Q' was passed on to his assistant played by John Cleese (age 63) in the 2002 outing "Die Another Day". Given Whishaw's is only 31, it is unlikely that his 'Q' will be a Major, so this will be a new character, much like when a new actor takes on 'M'.
With today's fast-paced digital technology, it is perhaps more realistic to have a younger person in the fictional role of 'Q', as MI6 would be creating stealthy smartphone apps and concealed communication devices rather than hiding tear gas canisters in attache cases.