| | |
| --- | --- |
| | Bond actor Daniel Craig and his co-star Javier Bardem spoke to the Spanish press about their roles in the forthcoming "Skyfall"... |
Craig vs. Bardem
2nd October 2012
What kind of villain is Raoul Silva?
Javier Bardem: It's all very secret but what I can tell you is that he's a Bond villain, which is a category unto itself. Perhaps it's closest to the classical Bond villains than anything else although he also has his physicality. But theoretically (we hope when the picture is out) that he has his humour and his irony. As it is the picture that celebrates the 50th anniversary, he follows in the footsteps of those that have been the Bond villains in these last 50 years.
How do you interpret the villain and tap into the psychology of a villain?
JB: One is obligated to see it with our own eyes, whenever we are working on a character, whether it's good or bad. But you have to lose yourself in the character. The beauty of this is to get to it, work with it, work in the kitchen, do the plate, leave the things in the kitchen, wash your hands and get back to the room. But it is also one of the brilliant things about being an actor, it enables you to enter places of yourself that otherwise you wouldn't want to visit.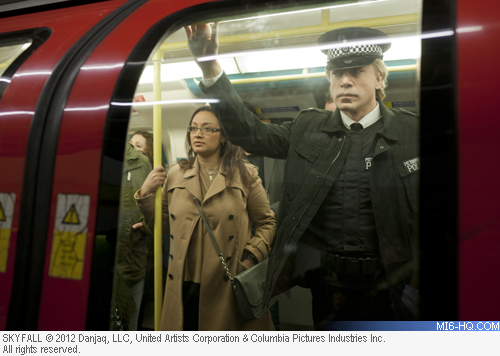 "We are both survivors, she wanted it this way." - Raoul Silva
How is it working with Daniel Craig?
JB: Well, I didn't know him and in reality he is an extraordinary guy, with an amazing sense of humour. He doesn't take anything seriously... he takes work very seriously and makes work seem very easy. I think he's an extraordinary actor! I had the opportunity of working in him in a number of scenes and he's done marvellous things. I think he's an amazing James Bond, but besides that, what he is is a great actor. And when you are going to make a small role, a role of this kind, it's important that the team welcomes and protects you, and that has a lot to do with the protagonist and Craig was there for the work and super-caring and it was a pleasure, in truth. Daniel, as well as Sam Mendes and Judi Dench are people I admire!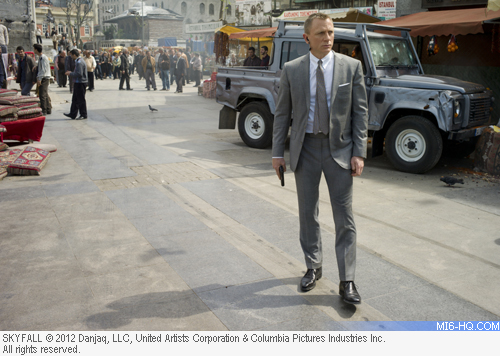 James Bond is 50 years old this year, but he has Daniel Craig's face?
Daniel Craig: I suppose it was 1974, the first time I watched a James Bond film, "Live and Let Die". I went to watch it in theatre and it seemed to me an amazing film, for a child. It had a very marked effect in me, in the experience of going to cinema.
What is it like being Bond for the 21st century?
DC: For me its a job. It's what I do and enjoy, he's a great cinematographic character that has lasted for 50 years, and longer if you count the books. He's a joy to play and, I have a good time and it's a very enriching experience for my life. When a person has the luck of doing something like this, one has to make a complete commitment, and that's what I try to do.
How did you get ready for the role?
DC: With these movies I just do what I normally do, I work with the director on the script and try to make it as realistic as I can. I rehearsed and prepared physically. You do what you need to do for any film. And this is a very long film, it was one of the longest shooting I have been involved in so I needed to be physically well-prepared. You work on the script and you discuss things all the time, constantly.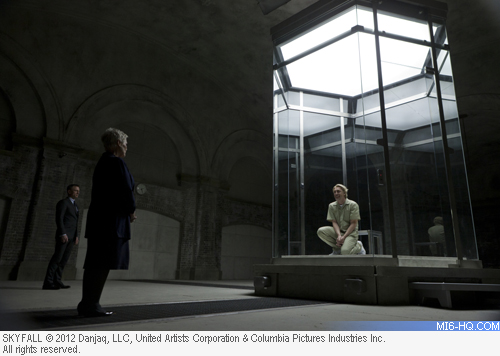 "How old-fashioned. She's sent you after me knowing you were not ready, that you'll probably die. Mummy was very bad." - Raoul Silva
How does a Bond villain see 007?
JB: A sucker (laughs). No, James Bond from the villains point of view is a menace, is a person who is there to stop your vision, your actions, your objective. But he's also an attractive person in that he is capable of stoping you so he's a real threat. It's great fun, above all it's great fun.
What was it like working with Sam Mendes?
JB: Working with Sam Mendes was, well, surprising. Why? Because he's a very good director, but I imagined that in a film like this one everything would be a lot more compartmentalised, in the sense that you get there and you do your work and you go away. It's a monster of a film so everything would be more ordered. And I dreamt of getting to the set and working the scenes with Sam, and there was some much time to improvise, trying things, getting it wrong... at times it looked like we were doing a low budget film.
Many thanks to MI6Community.com member Sandy for the translation.