| | |
| --- | --- |
| | MI6 has an exclusive preview of the new range of James Bond toys by IMC, due out later this year... |
James Bond Toys 2008 Preview
10th June 2008
A new range of James Bond toys will be hitting stores around the world later this year thanks to IMC. The company, founded in 1981 and based in Barcelona, Spain, will produce a series of gadgets and gizmos aimed towards the younger 007 fan in time for "Quantum of Solace" opening in theatres in November. From walkie-talkies to 'night vision' goggles, Bond wannabe's young and old will be able to stock up their own Q-branch - batteries not included.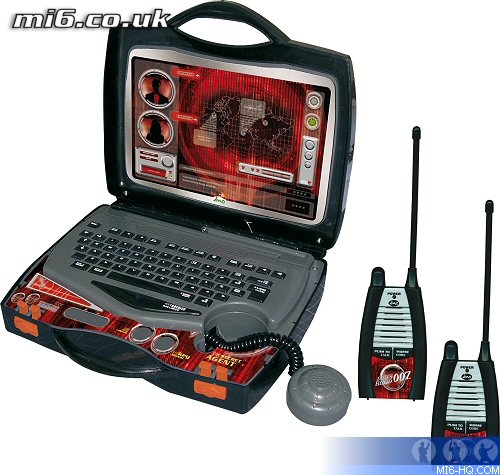 Above: Base Station (Code # 157903)
A full blown spy's briefcase with 3 intercoms that can all communicate at the same time the 2 hand units are camouflaged under a make-believe computer keyboard. All 3 units have morse code and independent volume controls.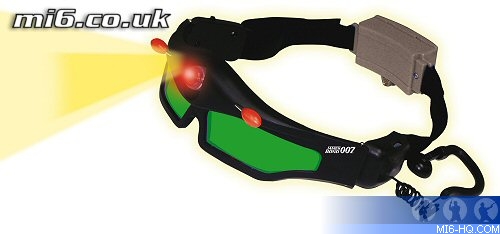 Above: Night Vision (Code # 157927)
This night vision viewer and amplifier enables you to see in the dark and to listen to conversations from a comfortable distance, all in perfect safety as the volume control has automatic hearing protection. The strap and light are adjustable to suit requirements.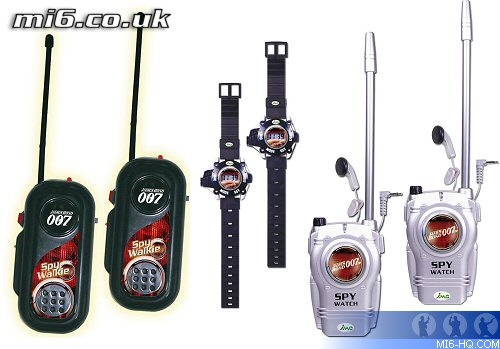 Above Left: Spy Walkie (Code # 157934)
The spy's mini walkie talkie with high signal quality but small enough to conceal as an alternative listening device.
Above Right: Intercom Watch (Code # 41103)
The famous secret agent James Bond 007's intercom watches are great fun: with their attractive design and long range, they camouflage a real walkie talkie in what looks like an ordinary watch, so you can stay permanently in contact with your ally.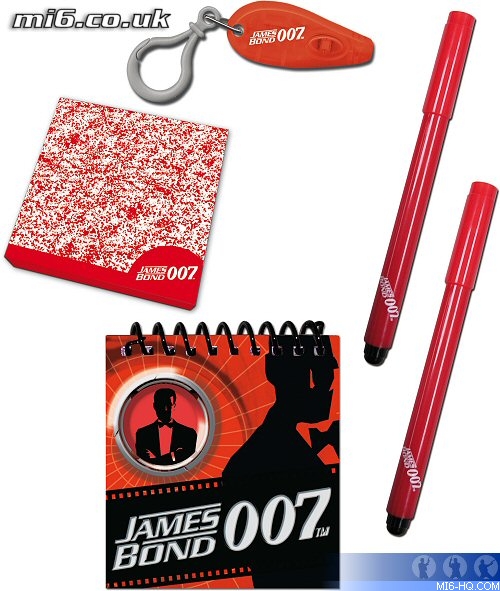 Above: Secret Notes (Code # 157910)
Write your messages, transform them in secret and you will be only able to read them with the special device. Your secrets will be saved until you want to read them.
Related Articles

Corgi Toys & Gadgets 2008

Corgi Action Figures 2008

Corgi Cars 2008