MI6 Competition

From Russia With Love™ will be the first game to put players in the universe of the classic James Bond film. Set in the original 60's Bond era, the game features movie-based missions as well as original, action-intensive sequences, a broad and deep variety of gameplay, fully-integrated vehicles, social multiplayer experiences, gorgeous women, and classic, upgradeable weapons and gadgetry with modern mechanics.
Players will create and manipulate Bond in a living world based on the timeless fiction of the classic James Bond movie. Invest in your character and customize the ultimate Bond for a whole new level of gameplay options.
Sean Connery, the original Bond, reprises his role as the dapper MI6 agent in this innovative, retro-styled and highly anticipated console title from the infamous Bond franchise.
Key features
Build your own Bond, based on Sean Connery, in a retro, 1960s Cold War era setting
A breathing, vibrant, living 1960¡¦s-styled world including classic cars, architecture, fashion, and exotic locations
Bleeding edge Hollywood production
Innovative gameplay, wider variety, non-linear missions, introduction of new focus/zoom function
Addictive and social multiplayer experience
RPG elements: Invest in your character by equipping, upgrading, scoring/rewards
Intense action, driving, jetpack and stealth missions
Game features movie-based missions as well as original, action-intensive sequences
Fully integrated vehicles, over a dozen weapons, and classic gadgetry with modern mechanics
Official EA "From Russia With Love" Website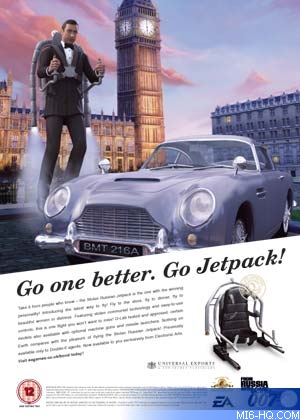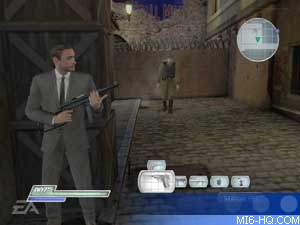 Above: From Russia With Love print advert, and sniper level screenshot