His charm was legendary, but his gadgets - they were the slickest, most sophisticated devices in the world. So whether British Secret Agent 007 was on a top-secret, spy mission or eavesdropping on some clever villain, he always packed the most advanced, high-tech tools that ever graced the silver screen. James Bond had all the ladies and all the toys. Once you see the extent of his gadget collection, you'll see that it's not that easy to save the world.
Modern Marvels: James Bond Gadgets documents how special effects crews create some of the most famous weapons given to the fictional super spy James Bond over the course of the characters many films. Scientific experts comment on the feasibility of these items being created in the real world.
A bonus in this Bond smorgasbord features a full length Biography documentary on the man behind the myth: novelist Ian Fleming, who lived a life almost as exciting as 007. A member of the British aristocracy, journalist, banker and military man, Fleming wrote his first Bond novel aged 43. His first taste of international intrigue came as a trainee journalist for Reuters, covering the Moscow trial of six British engineers accused of spying, while he later went on to join the Naval Intelligence Division. In creating James Bond, Fleming wasn't just inventing a classic fictional hero: he was re-imagining himself and his own experiences. Now, discover just how closely the character of Bond mirrored Fleming's own, colourful past.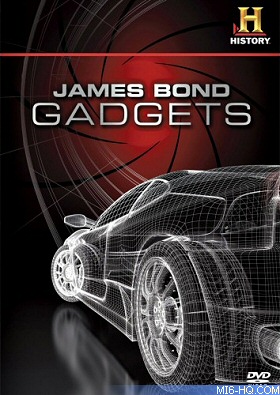 Buy Now (Amazon.com)