MI6 Competition
Thanks to our friends at John Murry Publications, MI6 can bring you a great competition to new paperback copies of "The Moneypenny Diaries" by Samantha Weinberg.

Official Blurb

My heart breaks for James' – so begins the explosive, true, private diary of Miss Jane Moneypenny, Personal Secretary to Secret Service chief M and colleague and confidante of James Bond. Jane Moneypenny led an extraordinary life. At the heart of British intelligence she had a ringside seat at the political intrigues that shaped world history.

Contrary to popular belief, she was not simply a bystander while James Bond saw all the action. But a life of espionage has personal as well as political ramifications and for her the price was high. Guarding so many secrets and with no one to confide in, she found herself breaking the first rule of espionage. Unbeknownst to anyone, she kept a diary, charting her innermost thoughts and state secrets. It should never have been made public...
MI6 Interview with author Samantha Weinberg
Order Hardback Online (Amazon UK)

Order Paperback Online (Amazon UK)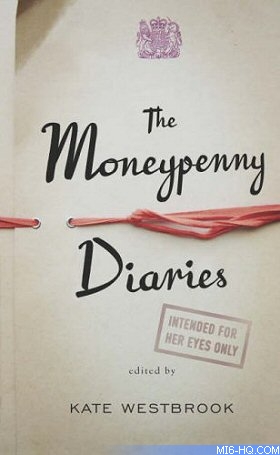 Above: First edition UK cover art