| | |
| --- | --- |
| | A new official website is launched for the reopened 007 Stage at Pinewood Studios. Pictures and coverage of the newly built stage... |
Pinewood's 007 Stage Reopens
4th April 2007
The Pinewood Studios Group launched the official website (www.007stage.com) for the revitalized 007 Stage to mark the practical reopening of Europe's largest sound stage (3rd April 2007), it was announced by Nick Smith, Sales and Marketing Director. Said Nick Smith, "It's fantastic news that our largest stage is back up and running. The 007 Stage and Pinewood are such an integral part of the British film industry. This official website gives both professionals and the public alike a chance to discover for themselves the rebuilt stage and its new features. The website not only covers the practical information about the stage but also the rich filmmaking history associated with it."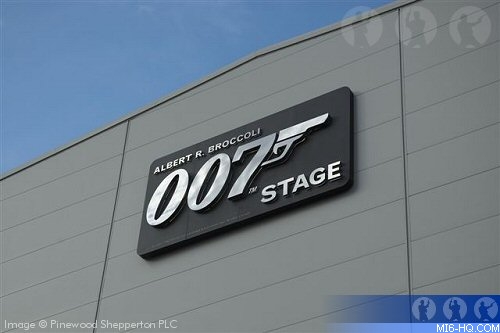 The stage which has been rebuilt following a fire in July 2006 is currently the largest stage in Europe with an internal area of 59,000 sq ft and an immense tank capable of holding 5.25 million litres. A number of features that have been incorporated to enable filmmakers to get the most out of the stage include a vehicle access ramp directly into the tank, aircraft hangar style loading doors and improved sound proofing. The stage is perfect for film, TV and events and now has a capacity of 2000 people.
At launch, the 007 stage website will feature exclusive content on the stage's state of the art redevelopment, including never before seen images of the fire in July 2006 and custom made video, animation and interactive elements detailing its impressive grand redesign. Professionals and consumers alike will be able to register to receive monthly newsletters containing updates on the studios by email.
The world famous 007 stage at Pinewood was built in 1976 for the Bond movie The Spy Who Loved Me and has since housed some of the most spectacular sets in cinema history. Cambodian Temples for Lara Croft Tomb Raider, The Hanging Gardens of Babylon for Alexander, The Louvre Gallery for The Da Vinci Code and The Chocolate River for Charlie and the Chocolate Factory to name but a few. More recently, Pinewood Studios' 007 Stage was home to several spectacular scenes from Casino Royale.
Film fans can also signup on the Pinewood site for the latest news from the studios.
Related Articles

007 Stage Destroyed By Fire

Opinion - How the 007 Stage Helped Save the British Film Industry