| | |
| --- | --- |
| | MI6 guest writer Stu Rolls reports from the tribute concert to composer John Barry at the Royal Albert Hall... |
John Barry Memorial Concert Report
21st June 2011
MI6 Guest Writer - Stu Rolls
It is always a great thing, an empowering thing, to state that you share your birthday with your Hero. I'm fortunate to share my big day with many key moments in the 20th century. The first monkey sent into space by Russia. The birth of the age defying LuLu.

I could not believe eyes however, when I read in a magazine article a few years back that I actually shared the same special day with a certain John Barry Prendergast.
Born November 3rd 1933.

Fair enough, I was born 47 years later but the fact that me and the man, from whom I got so much inspiration and who had, in a way, guided me through those horrible romantically melancholic years of teenage life, were somehow (even loosely) connected was just fantastic to discover.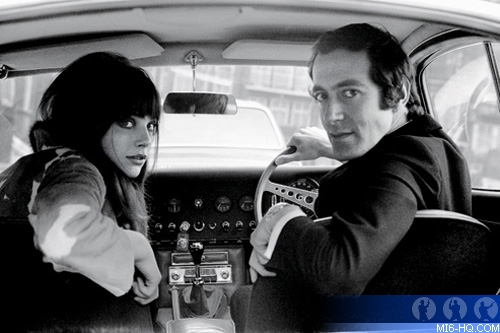 It was with huge sadness that news of his death met the world in January 2011. I was sent an early morning text by my sister to say that she had just heard a medley of his tracks on the radio and "how beautiful the music was, what a shame he's gone".

This struck two chords (no pun intended). One, that my sister had at last realised my reasoning for non stop John Barry soundtracks from the age of 12 and two, that she too just had to acknowledge the beauty of the mans repertoire.

I was floored by the news. The man who wrote the soundtrack of my life and the soundtrack of my fictional hero was emotionally now a poignant memory as opposed to a hunger for more.

Of course, this emotion depends on one's reach into his work. For me JB not only captured a mood, he transcended all genres with sublime subtlety, bombastic abandon and heartfelt emotion in everything he produced. You cannot compare Goldfinger with Out of Africa for example; the man just had it all. His understanding of objectively emoting a situation, a personality or the world they inhabited was and is beyond any suggested parallel that Hollywood may draw from today's composers. Others may argue that his simplistic melodies are easy, contrived and at times predictable. We shall see...
The months went by and I trawled the internet like a member of the crew on Deadliest Catch (as we all did?) in order to find any news of a tribute to the great man.

Then it came, a press release with scant detail but a real hope that his passing was not to be lost in the fickle world of rolling news and social websites. The 'John Barry Memorial Concert' was announced!

June 20th 2011 came so slowly but was it worth the wait? Was the tribute to be yet another celebrity nod with no substance?

Simple answer, Yes it was and not at all.

The mild summer rain was hitting the street like bullets as the sell out queue filed its way to the various doors of the Royal Albert Hall. Various members of stage and screen made their way hurriedly into their pre-booked open doors. I on the other hand enjoyed the atmosphere as fan upon fan forgot the usual bemoaning of the weather and kept in the spirit of what the night was all about... Celebration.

The chatter amongst fans was electric. Those sharing their favourite Bond scores amongst fellow Barry fans discussing unrelated cinematic themes such as Chaplin, Somewhere in Time and his non film scores 'Beyondness of Things' and 'Eternal Echoes'

A superbly produced programme was available upon entry. This A4 tightly bound and embossed booklet was respectively completed with a thoughtful and striking image of Barry with all words printed in gold across his black and white image. Just beautiful. Even if there hadn't been the promise of the great music ahead, this was a souvenir to savour.

Inside the stately setting the crowd were greeted with the same image as the programme cover on the large video screen set above the orchestra. The mood was muted by all accounts, as the anticipation of the celebration and the quiet sense of respect was variably felt around the hall.




Event Running Order

Goldfinger Instrumental
Sir Michael Parkinson
Jonpatrick Barry
The Knack
Sir Michael Caine - Tribute
Zulu
The Ipcress File
Somewhere in Time
Don Black - Tribute
Born Free
Midnight Cowboy
Dances with Wolves
Nicholas Dodd - Tribute
We Have All The Time In The World
INTERVAL
Sir Michael Parkinson
Body Heat - Sax Solo
Remembering Chet - Derek Watkins trumpet solo
Out of Africa
The Beyondness of Things
Ave Maria - Wynne Evans

Blessing by John O'Donoghue - Read by Timothy Dalton

Tick the Days - David Arnold

The James Bond Suite - James Bond Theme, FRWL, Thunderball, 007, YOLT and DAF
Sir George Martin - Tribute

Diamonds Are Forever & Goldfinger - Dames Shirley Bassey
Flower presentation and close - Laurie Barry.



Goldfinger (a thundering instrumental version) then resounded as long time Barry collaborator Nicholas Dodd fired up the Royal Philharmonic into a frenzy.
Sir Michael Parkinson then opened the show proper with John's son, Jonpatrick, adding his thanks and best wishes to all. This family feel really encapsulated the ethos of the evening as all stars present added their memories and recollections with heartfelt candour. Sir Michael Caine was near tears as he recalled that the last time he was at the Albert Hall was to hand Barry a lifetime achievement award...and now he was saying goodbye. The audience was obviously moved.

As the show continued various excerpts from the BBC Omnibus documentary went some way to explaining the choices made by JB and the thoughts that sat behind some of the most beautiful pieces of his work.

Don Black, Sir George Martin, and Sir Richard Attenborough along with Nicholas Dodd all enthused about the man, his love of drinks, dining and driving. Attenborough also added the angle that "John, was such an extreme perfectionist...he was never satisfied with any of his work. His ideas were never fully realised as he had intended" but that perfectionist and self challenging attitude "was what created such wonderful music".
The interval came far too quickly (as it always does when you are captivated), during which I took it upon myself to interview fellow fans and get their reaction to the night. It was with great pleasure that I happened upon a wonderful gentleman named Clive, a granddad who had been treated to the night out by his grandkids. He advised me that he had been a semi pro trumpeter in the 50's and 60's and that "John Barry's majestic scoring had been an absolute joy to aspire to".

I also spoke to Alan, a guy who had brought his partner to the show on the premise that they were touched by his music but by their own admission "After the first half, we had no idea just how prolific and expansive his body of work was...I never knew he scored Midnight Cowboy" His partner was very much looking forward to the second half and I advised that, as per the programme, JB's range of styles was about to be (pleasantly) unleashed and she would be even more astounded. I was referring to the 'Beyond of Things' and a rare exclusive, on which I will explain in just a moment.

Parky again led the introduction to the second set and the memorial gained further gravitas from a performance of Ave Maria sung by Wynn Evans and a superbly theatrical (yet not out of place) reading of John's favourite poem by Timothy Dalton. The prose was cited as being a mainstay of Barry's writing desk.
The stage was then handed to resident Bond composer David Arnold for a one off, unreleased and exquisite acoustic performance of 'Tick the Days'. Arnold's evident respect for the song (lyrics by Don Black) was brilliantly translated through a vocal that was both stirring and I hope he forgives me, surprisingly first class. It is not often that a composer is able to pull off the whole shebang but David Arnold truly nailed the song which again saw many reaching for the hankies and then the subsequent rapturous applause. - I was very fortunate to have a chat with David after the show and I asked him about plans for the release of the song. He said that he is most certainly looking at "working on producing a posthumous tribute album featuring works that had never had chance to reach fruition" - Exciting to say the least.
I was also able to ask him about scoring Bond 23, and he confirmed the promise of an autumn/winter shoot and that ideas were currently being formulated. I respectfully pushed a little further to find out if given the passing of JB, would he make an even more conscious decision to make the next soundtrack as Barryesque as possible?
"Let's wait and see what comes" was the cryptic and teasing response. From the input of the fans surrounding us, the message was very much 'Keep Barry Alive".

After a thundering James Bond suite played to a montage of film clips, very well edited to reflect the action in the notes being exploded by the wonderful musicians, Nicholas Dodd passed the baton to a new conductor...yes, you've guessed, there's only one Dame who would get that kind of treatment.

Bassey belted out Bond as she had done almost 50 years ago in what was the most exhilarating and note perfect performance. She had hardly got to the end of uttering the first line of 'Diamonds' before the crowd erupted in appreciation of her presence and recreation of THAT sound.

Goldfinger followed, along with another stirring arrangement. Dame Shirley didn't so much steal the show (meant in respectful manner) but smashed it home just how special the relationship between her style and JB's sound actually was. Perfection.



After everyone had caught their breath, the stage was passed to Mrs John Barry, Laurie. His wife for 33 years, she had nothing but sincere thanks to Eon productions. Who incidentally, are part funding a John Barry Scholarship for new hopefuls through the Dana and Cubby Broccoli foundation. She paid respects to the artists of the evening and then finally to the people for whom John had written for. The people who she stated "John will live through". "He is with you tonight and always will be".

Jonpatrick joined her for a final show of unity as the orchestra played the loudest, most vibrant and the tightest rendition of the James Bond Theme. This coupled with one final video of Bond moments.

It was if all the energy of those in attendance was being channelled into saying goodbye as loud as they possibly could. The emotion of the evening suddenly became one of beaming, knowing smiles.

For such a private man, Mr Barry was surely smiling that slightly embarrassed smile that graced any moment of appreciation. For those wishing to pay their respects, they were quite simply left at an 'All Time High'.

Rest in Peace, John Barry.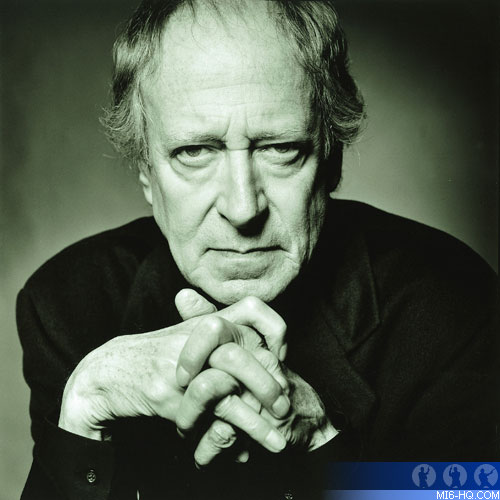 The opinions expressed in this review are those of the author and do not necessarily reflect those of MI6-HQ.com or its owners.