| | |
| --- | --- |
| | James Bond cast and crew members were amongst the great and the good for the Pictures And Premieres book launch at the Odeon in Leicester Square... |
Pictures And Premieres Book Launch
25th September 2007
On September 12th, the great and good descended upon the Odeon Leicester Square for a red carpet event. No, not a film premiere but rather a pictorial account of 60 years of film premieres, with the launch of Harry Myers' book "Pictures And Premieres".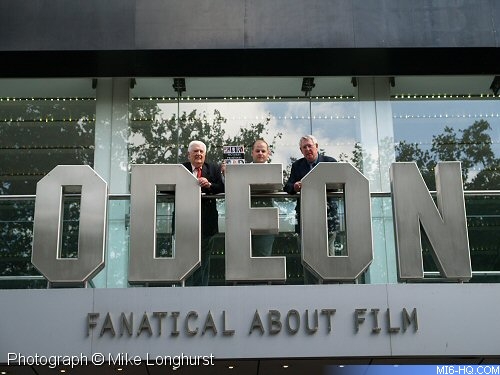 Above: Authors Harry Myers, Gareth Owen and John Willis
Celebrating six decades of being the official photographer of film premieres, Royal Film Performances and high profile 'Wardour Street' events; Harry has compiled 300 of his favourite photographs into a dazzling book.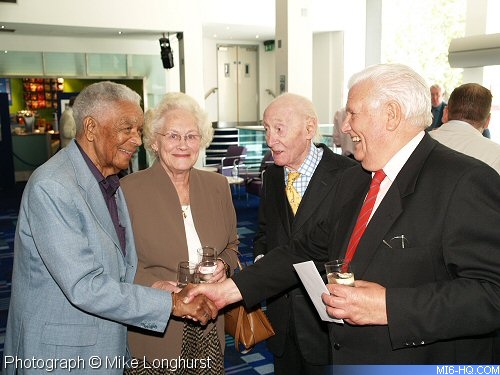 Above: Earl Cameron, Barbara Cameron, Roy Ward Baker & Harry Myers
All of the Bond premieres feature, as do the Beatles. Scores of industry legends such as Cecil B DeMille, Alfred Hitchcock, Louis B Mayer, Dino DeLaurentis punctuate the pages between film stars - and these were the days when stars were stars.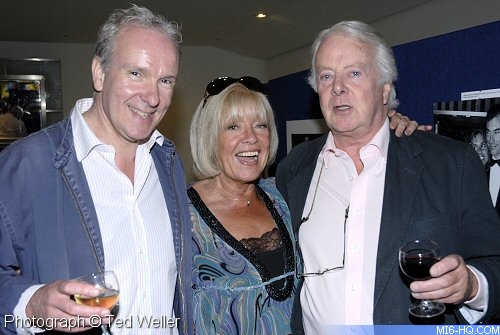 Above: Thomas Wheatley, Jan Williams & John Grover
The launch of the book was a never-before-seen event at the Odeon. Over 150 people gathered to view the photographs on display, and to pick up a copy of the book.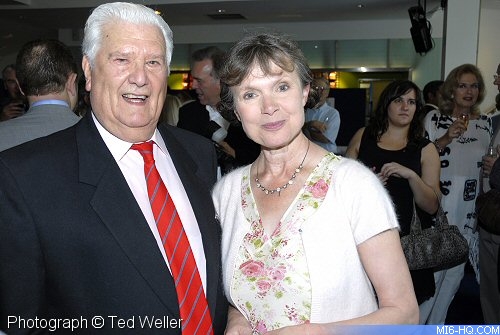 Above: Harry Myers & Madeline Smith
Amongst the celebs were: Dave Prowse, Sherrie Hewson, Earl Cameron, Euan Lloyd, Roy Ward Baker, Caroline Munro, Nina Myskow, Shane Rimmer, Thomas Wheatley, John Moreno, Jan Williams, Maddy Smith, Valerie Leon and many more.
With collaborators John Willis and Gareth Owen, Harry opened his vast archive to produce "Pictures And Premieres" which is published by Robert Hale.

Signed copies of the book can be purchased via www.bondstars.com, from any good bookstore or Amazon.
Order Amazon UK (Hardback)

Datastream - UK
Format: Hardcover
Pages: TBC
Publisher: Robert Hale Ltd
RRP: £25.00
ISBN: 1846051142
Released: 28th September 2007

Related Articles


Pictures & Premieres - Book Preview