The prospect of GoldenEye 007 coming back to a console first surfaced in May last year, when rumours circulated that the classic Nintendo 64 title- often dubbed 'the best game of all time' - may appear on Nintendo's Virtual Console and/or Microsoft's Xbox Live Arcade.
When asked about the prospects last year, Rare said, "GoldenEye is caught up in a convoluted web of rights the likes of which would make the Weaver from Perdido Street Station jealous. That doesn't mean it won't happen, just that a lot of people with a lot of different perspectives are involved."
News breaks today that the rights issues may be clearing up. According to very reliable sources, and seeing evidence themselves, Xbox Evolved believes that Microsoft, Rareware, MGM Studios and Activision (who now hold the license for James Bond 007 titles) have come to an agreement to bring the Rareware developed Goldeneye 007 out to Xbox Live Arcade shortly before the new game developed by Activision is released later this year.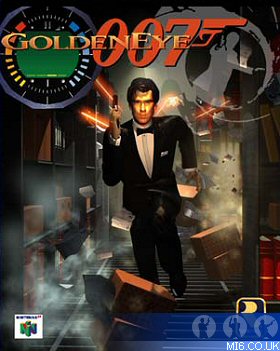 Above: Original artwork for the blockbuster game that was released over 10 years ago.