Sebastian Faulks
"It's a very traditional Bond story, it's got all the bits that you like about a Bond adventure and none of the boring bits. So it's got pace, adventure... It has - not one - but two beautiful women.
Ian Fleming loved trains, so there are trains. He loved cars, so there are cars. There is also something I've discovered, a very exotic Cold War era vehicle - I can't really think how better to describe it. And of course the book has high-life and adventure.
I tried to isolate the essential and the most enjoyable aspects of the books. Then I took that pattern and added characters and a story of my own with as much speed and as many twists as I thought the reader could bear.
I developed a prose that is about 80 per cent Fleming. I didn't go the final distance for fear of straying into pastiche, but I strictly observed his rules of chapter and sentence construction.
My novel is meant to stand in the line of Fleming's own books, where the story is everything."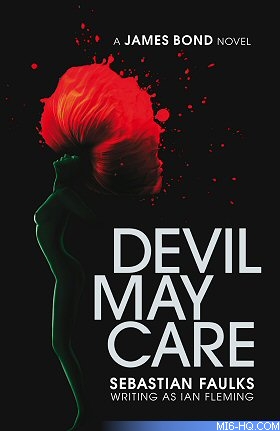 Above: The cover artwork of the first edition hardback, due out May 28th 2008.
Pre-Order Hardback - Amazon UK

Pre-Order Hardback - Amazon USA