| | |
| --- | --- |
| | Author Jeffery Deaver has revealed details about his upcoming James Bond continuation novel 'Project X', plus listen to radio interviews... |
First Project X Intel
6th June 2010
The new James Bond continuation author Jeffery Deaver lifted the lid on some fresh details about his upcoming 007 novel, currently known under the holding title 'Project X'. Fans have had many burning questions about how Deaver will approach the canon, especially as he has been charged by Ian Fleming Publications to bring the literary Bond up to date in a modern setting.
Stuart Basinger of Dr Shatterhand's Botanical Garden met with Deaver at a recent book signing in Washington DC for his latest novel "The Burning Wire", and the author divulged some fresh intel. You can watch the video at Dr Shatterhand's website. Click the spoiler revealer below the picture to access the latest intel on 'Project X'.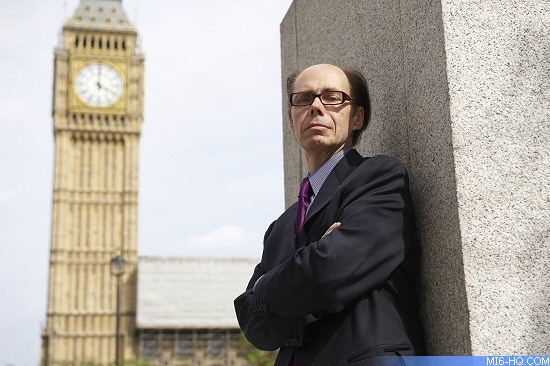 Above: Author Jeffery Deaver in London.
Bond will no longer smoke. He will be 30 years old. The novel will be set in the present day. Miss Moneypenny will be in her mid-thirties. M will return to being a man. Bond's Scottish housekeeper May will be replaced by an Indian or Pakistani maidservant. 21 year-old Mary Goodnight will be Bond's secretary. The '00' section will be a shadowy assassin branch of MI6. Agents would be disavowed if they became compromised. Bond will be fighting post 9/11 terrorism. Project X is a series of novels by various authors.
Click here to discuss this on MI6 Forums
UK Radio Interviews
Following the announcement of Project X on May 28th, Jeffery Deaver appeared on BBC Radio to spread the news of his assignment. Click the links opposite to listen to two segments broadcast on BBC Radio.

"I was about 8 years old when I picked up my first James Bond book. They had only been out for a few years then. Being a kid on an allowance of $1 a week, I couldn't afford the hardcovers when they came out, but my parents used to slip me some extra money so I could get them."
Project X by Jeffery Deaver will be published on May 28, 2011 by Hodder & Stoughton in the UK and by Simon & Schuster in the US.

About The Author
Jeffery Deaver is the author of a number of internationally bestselling crime series. He is best known for his Kathryn Dance and Lincoln Rhyme books, most notably The Bone Collector, which was adapted for film in 1999, starring Denzel Washington and Angelina Jolie. Deaver has also written two award-winning short story collections, as well as stand-alone novels including Garden of Beasts and The Bodies Left Behind, which was named Novel of the Year at the International Thriller Writers' Awards in 2009. Deaver was born near Chicago in 1950. Before becoming a full-time author in 1990, he was a journalist, like Fleming, and attorney. He started writing suspense novels on the long commute to and from his office on Wall Street. His books are now translated into 25 languages. Deaver lives in North Carolina. Deaver's latest Lincoln Rhyme thriller, The Burning Wire, will be published in the US on June 1st and in the UK on July 22nd. A standalone thriller titled Edge will follow in November 2010 in both the US and the UK.