In the late 1950's, Jenkins had discussed the idea of a James Bond novel set in South Africa with Fleming, and even written a synopsis of it, which Fleming had very much liked.
Fleming had said he would come to South Africa to research the book, but he died before this happened. This was revealed in a letter to John Pearson in 1965 when he was researching his biography on Ian Fleming, The Life of Ian Fleming. Pearson was understandably excited by this revelation, and even more so when he found Jenkins' Bond synopsis in Fleming's papers.
This coincided with Glidrose considering the idea of asking other authors to continue writing James Bond novels, a notion that Fleming's wife, Ann, was against, but his brother, Peter Fleming, who at the time was Glidrose's director, favoured. In November 1965, Jenkins met with his friend Harry Saltzman, co-producer of the James Bond films at the time, and Charles Tyrell from Glidrose to discuss the possibility of his making his South African synopsis into the first James Bond 'continuation' novel.
Negotiations were protracted, but Jenkins was formally granted permission to write the book on May 12, 1966; a contract was drawn up on August 24, 1966, which stated that Jenkins would be entitled to a percentage of profits in any film made from the novel, but not from any related merchandise that might come about.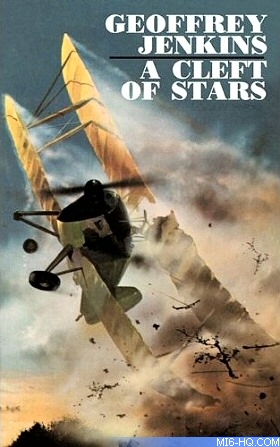 Above: Cover artwork for 'A Cleft of Stars' - thought to reuse some of the ideas from 'Per Fine Ounce'

Amazon UK - Paperback

Amazon USA - Paperback