| | |
| --- | --- |
| | MI6 previews the coffee table book '50 Years of James Bond' from the editors of LIFE magazine... |
LIFE 50 Years of James Bond - Book Preview
2nd September 2012
On the Run with 007 from Dr. No to Skyfall - by the Editors of LIFE
Fifty years (and five billion dollars in ticket sales) ago, the dashing Scottish actor Sean Connery declared suavely that he was "Bond, James Bond." Thus began a cinematic series unlike any other. In November 2012, Skyfall, the 23rd movie in what is seen as the authorized line of Bond films, will be released, with Daniel Craig (the sixth Bond) again in the lead role. The world will once more stream to the theaters for another dose of Bond. LIFE was on the scene in the swinging '60s when James Bond became a cultural icon (in fact, when LIFE put the gold-painted actress Shirley Eaton on the cover in 1964, they helped him along), and now LIFE tells the whole story in this commemorative book.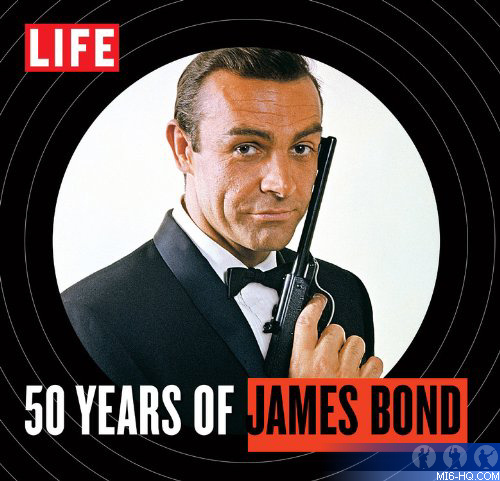 Above: Final cover artwork
Ian Fleming, a high-ranking officer in British Naval Intelligence during World War II, dreamt up his MI6 spy, code number 007, in 1953, and a decade later, with Dr. No, From Russia with Love and the smash Goldfinger, saw his creation take on a life entirely his own. All the fun of Bond is in the LIFE book: The movies; the reminiscences by the stars; the LIFE photo shoots; the knockoffs and spoofs ("The Man from U.N.C.L.E.;" "Get Smart;" "I Spy;" the first Casino Royale); the artifacts (a model of Bond's Aston Martin DB5 was one of the best-selling toys of 1965); the trivia and inside information on M, Q and Moneypenny – anything a Bond fan would want, packed into one book and then shaken, not stirred. James Bond was, back in the day, one of those cultural phenomena tailor-made for LIFE: It was bright and colorful and vibrant. Today, it still is. Happy birthday, and welcome back, Commander Bond.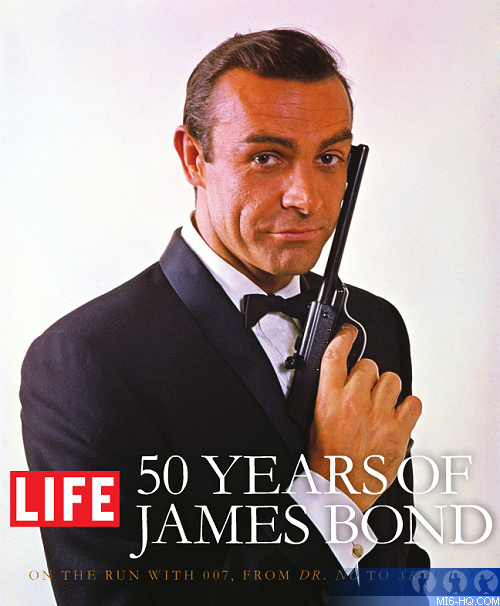 Above: Early concept cover artwork
Datastream
Publisher: Time Home Entertainment
Format: Hardback
Pages: 176
Size: 10" x 10"
RRP: £19.99 / $27.95
ISBN: 1618930311
Released: 13th November 2012 (UK) / 2nd October 2012 (USA)