| | |
| --- | --- |
| | The channel Five historical documentary series returns with a special on James Bond. MI6 takes a looks ahead at the film's contents... |
James Bond: The True Story Documentary
21st April 2008
The historical documentary series continues with this look at the real-life story behind James Bond. Author Ian Fleming wanted his suave secret agent to be the ultimate spy – but who provided the inspiration for Bond? This film reveals Fleming's wartime service in naval intelligence and profiles two men who could have supplied the basis for Bond's character.
Ahead of the release of the latest James Bond film, 'Quantum of Solace', in November 2008, this documentary explores the origins of a British icon. On February 17th 1952, Ian Fleming sat down at his typewriter in Jamaica to write 'the spy story to end all spy stories'. The central character of this story would become one of the world's best-known and best-loved fictional creations – James Bond. Fleming would go on to write 14 titles featuring his superspy – each one an exciting blend of intrigue, escapism, sex and violence.
Bond's popularity leaped when US president John F Kennedy declared himself a fan of the book 'From Russia with Love', but it was the start of the film series in 1962 that truly assured 007's place in the big time. Sean Connery's defining turn as the cruel but sexy secret agent made the actor a star and kick-started the longest-running franchise in film history. Six actors have portrayed Bond on the big screen to date, and each movie has grossed hundreds of millions of dollars. It is estimated that half the population of the world has seen a James Bond film, while Fleming's books have sold over 100 million copies.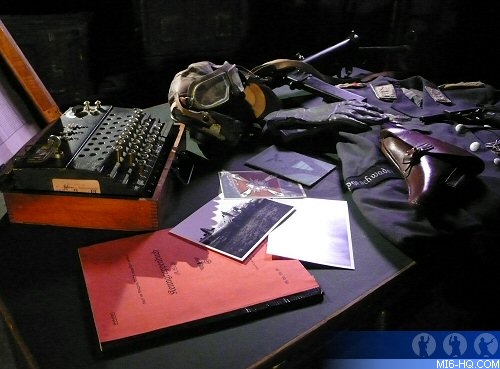 But is James Bond purely a fairytale? Can a 43-year-old former journalist with a liking for scrambled eggs, cigarettes and vodka martinis simply conjure up a fictitious character that has stood the test of time, without having some foundation in reality? Henry Chancellor, author of a book on Bond, believes Fleming "may have written fiction, but 95 per cent of it was based on fact that had been filtered through the prism of his imagination and then polished up a bit".
Fleming's secret agent may have been the product of a terrific imagination, but he was also forged in the corridors of Naval Military Intelligence and toughened on the secrets, facts and fictions of wartime Britain. A large part of Bond's make-up came from Fleming himself; indeed, some critics have argued that Bond was a larger-than-life version of his creator, a jet-setter who shared many of his fictional character's tastes.
Fleming's wartime career in naval intelligence saw him become intimately acquainted with the ways of the secret service, and he embarked on numerous top-secret missions to the US, France, Spain and North Africa. The events that occurred during this little-known period of Fleming's life informed and influenced every aspect of Bond: his world, his women and his adventures.
The film also delves into the secret war records of two other men who may have inspired the Bond character. One of them is Patrick Dalzel-Job, a naval officer who lead enterprising wartime missions in Norway, before serving with Fleming in France and Germany as part of the covert 30 Assault Unit, which travelled ahead of the Allied advance and seized German equipment and documents before they could be destroyed.
The other man is Fleming's elder brother, Peter, who also served with distinction in World War II on missions in Norway, Greece and Southeast Asia. Prior to the war, Peter Fleming carved out a career as a travel writer and adventurer, having made expeditions to Brazil, China and India. Together these inspirations helped create one of the enduring figures of fiction – a superspy whose licence to thrill remains active well into the 21st century.
"James Bond: The True Story" Documentary will air on channel Five in the UK on Wednesday 23rd April 2008 at 21:00.